Birmingham Suzuki Violinists
Welcome to the  Violin Studio of LaDonna Smith, providing private lessons and group instruction based on the Suzuki Method and Philosophy to children of all ages in Birmingham, Alabama since 1990. Our studies are focused around technique, repertoire, and performance. Although we are inspired by the philosophy and curriculum of the Suzuki Method, we also enjoy branching out into alternative styles. In the past, the Birmingham Suzuki Violinists have performed music ranging from the classical violin repertoire to diverse genres from fiddle styles, jazz improvisation and music from around the world.
Violin study is the focus of our attention. Learning to play an instrument requires a commitment to detail and hard work. But with a dedication to the instrument and a love of music, anyone can learn to play the violin! Our members enjoy a warm and welcoming atmosphere in a diverse community of other students and parents, as well as the relaxed and creative studio of our instructor, LaDonna Smith.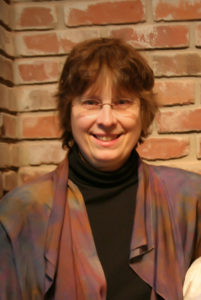 LaDonna Smith, founder and Director, is a violinist, violist, educator and longtime member of the Suzuki Association of the Americas. She has taught music for over 30 years, and is dedicated to mentoring each and every individual throughout their personal growth and maturation. She begins training young students as early as 4 years old with the step by step approach of the Suzuki Method, and successfully teaches teens who study the violin, advancing their musical ideas and expanding their interests.
As a professional violinist whose specialty is improvisation, LaDonna has traveled the world and performed at countless concerts and festivals. She enjoys musical variety, her interests covering many styles.  She explores diverse genres which include classical, jazz, fiddle, free improvisation, and world music. Her studio is eclectic, including many distinctive tools and instruments. But best of all, she makes music study interesting and fun!