This gallery contains the reception for Hilary Hahn, various snapshots and concerts, and the BIF Japan programs.
(Click each image to see the caption)
Birmingham Suzuki Violinists always enjoy the post concert Reception in Virginia Samford Theater's outdoor courtyard.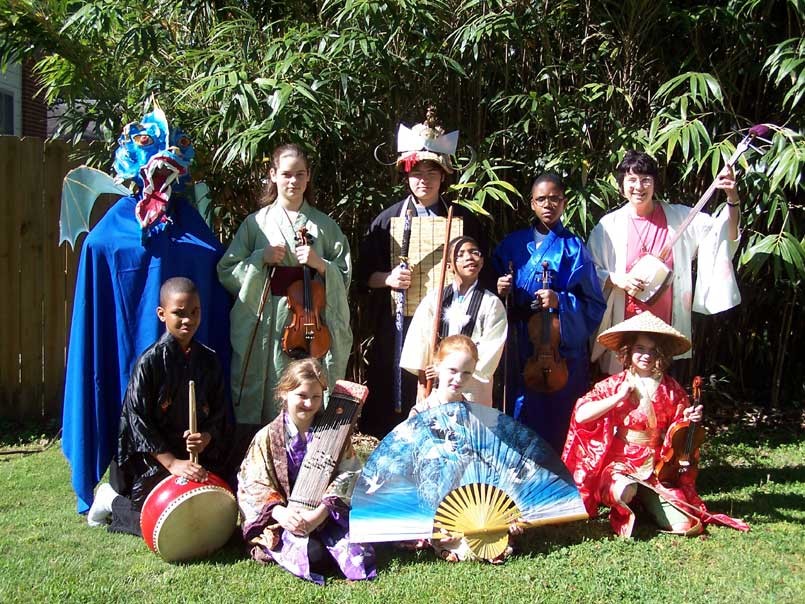 Emily Jackson Horne, Abigail Holloway, Chapney Holloway, Tory Malavet, Benjamin Brooks, LaDonna Smith; (front) Hychal Brooks, Ella Jackson Horne, Callie Holloway, Emma Claire Jones
The Birmingham Suzuki Violinists in their own production, celebrating Japanese music and culture, for Alabama's City and County Schools..